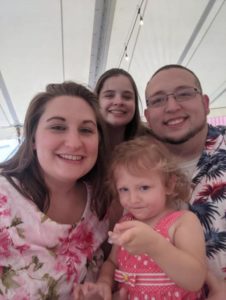 Information About Yourself:
My family moved back to the great state of Iowa and settled in Marshalltown.
My wife teaches 6th grade at East Marshall Middle School.
We have two daughters, Sadie and Dottie, along with three dogs, Callie, Luna, and Bubba.
Interesting Fact:
I grew up a three-sport athlete in the NICL Conference, but in college, I didn't play sports. Instead, I played trumpet in the marching band. In fact, I still play the trumpet to this day!