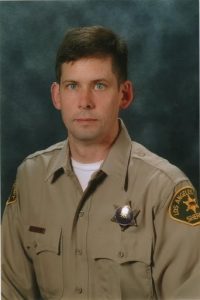 Information About Yourself:
I am from San Diego, CA. I have been married for twenty years.

My wife Andi and I have two children, Bobby and Daisy.

I started teaching in 1998. I am also a retired Los Angeles County Deputy Sheriff.

In the 80s, I played music in two punk rock bands. When that got old, I went to college.

My BA is in English Studies from North Carolina State University

My MFA is in Screenwriting from the American Film Institute.
Interesting Fact:
McDonald's once made bubblegum-flavored

broccoli.