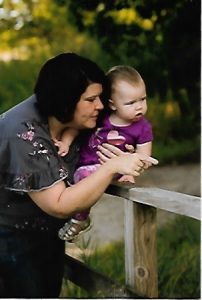 Information About Yourself:
My husband, Jarrod, and I have a one-year-old daughter, Valerie, and we live in Nevada, IA. 

I have been teaching High School English here at EM for 5 years.  Previous to coming to EM I coached dance team in Nevada.
Bachelor of Arts in English from The University of Northern Iowa in Cedar Falls
Masters of Arts in Education from St. Joseph's University in Pennsylvania
Masters of Science in Criminal Justice from The University of Nebraska in Omaha
Interesting Facts:
I don't own a pair of white socks!

I spent New Year's Eve 2000 in San Francisco.
Jarrod and I got married in Cancun.