Inspire. Prepare. Achieve.
East Marshall Community School District is committed to its mission of instilling a passion for learning, to inspire, and to prepare students to achieve. We firmly believe that our values, goals, and overall mission will produce well-rounded, productive future leaders.
Our Mission, Values & Philosophy
School Board Meeting @ LeGrand
4:30 pm - 6:30 pm
HS Christmas Concert
7:00 pm - 8:00 pm
JH GBB @ Reinbeck
4:15 pm - 7:00 pm
JV BBB @ Grundy Center
4:30 pm - 5:30 pm
JV GBB @ Grundy Center
4:30 pm - 5:30 pm
In the Spotlight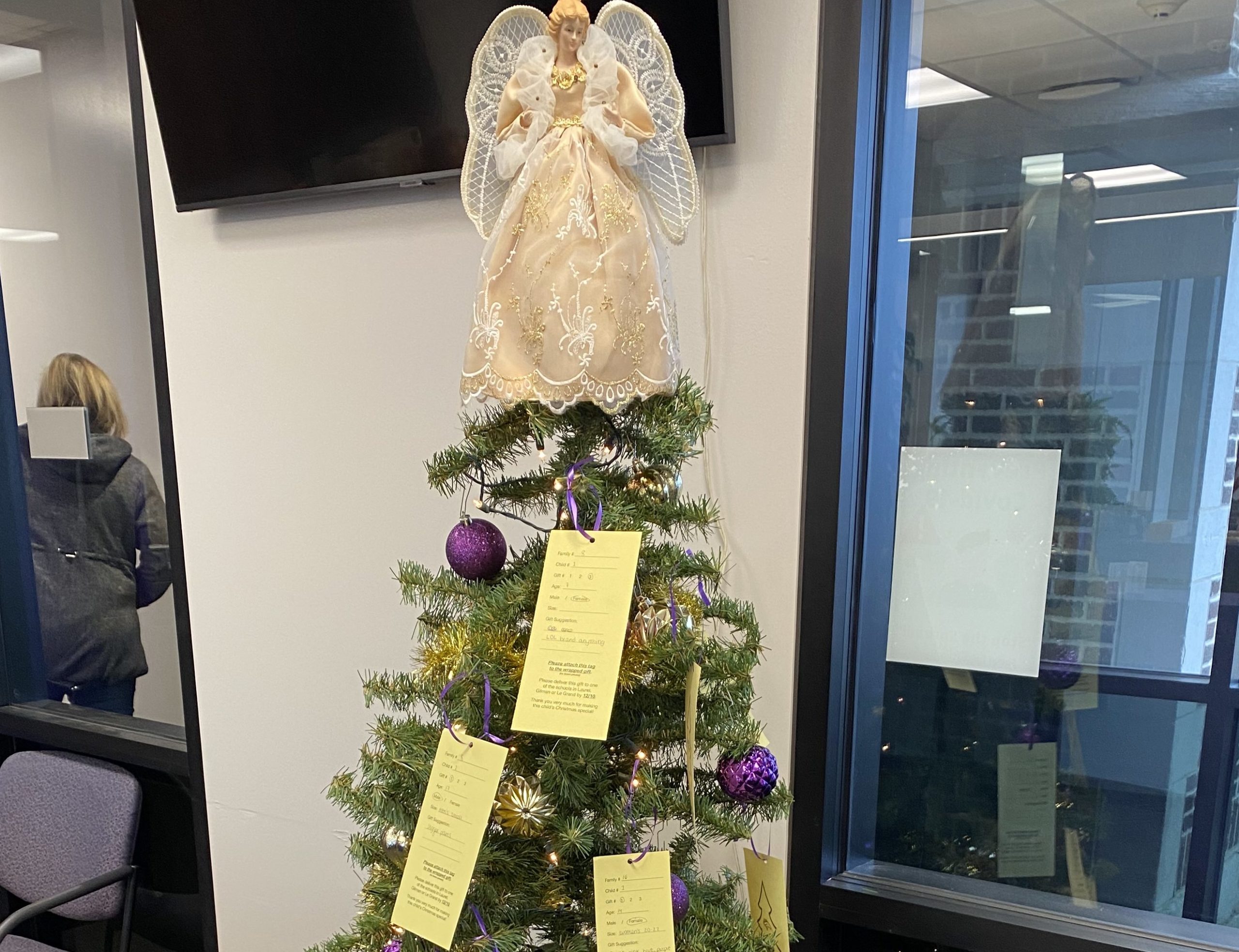 Mustang Giving Tree
The Mustang Giving Tree is decorating the high school office with its sharing spirit. If you are interested in providing a holiday gift for an East Marshall student, please contact Mrs. Foval-Johnson @ 641-479-2785 or [email protected]
You can also stop by the high school office and pick a gift tag from the tree.
As always, thank you for the support given to our East Marshall students.
In the Spotlight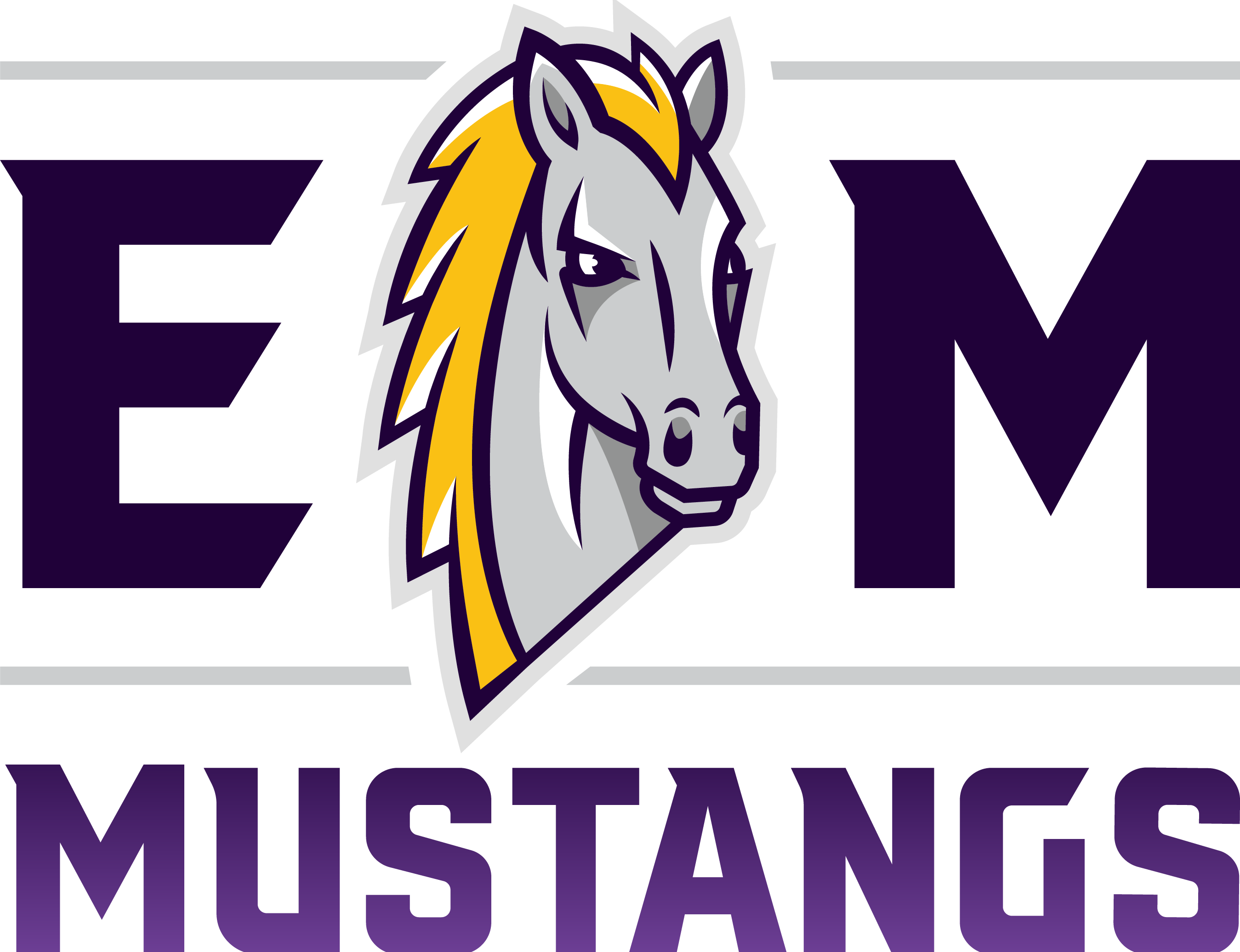 Iowa Cheer Squad
On Friday, November 18th, senior cheerleaders Kennedy Boliver, Catelyn Fisher and Autumn Goodrich were nominated by Coach Angie Damman to participate in the annual Iowa Cheer Honor Squad at the halftime of the 1A and 4A State Football Championships at the UNI Dome in Cedar Falls.
Each school can nominate 3 cheerleaders to represent their program to honor junior and senior cheerleaders across the state who have contributed to their cheerleading programs with their time, talent, and dedication. Participating in the Honor Squad were cheerleaders from over 80 high schools across the state of Iowa. Preparation for the event included an 8-hour practice learning routines and cheers in Ames on Sunday, November 14th, and another practice on Friday, November 18th in Cedar Falls.
In the Spotlight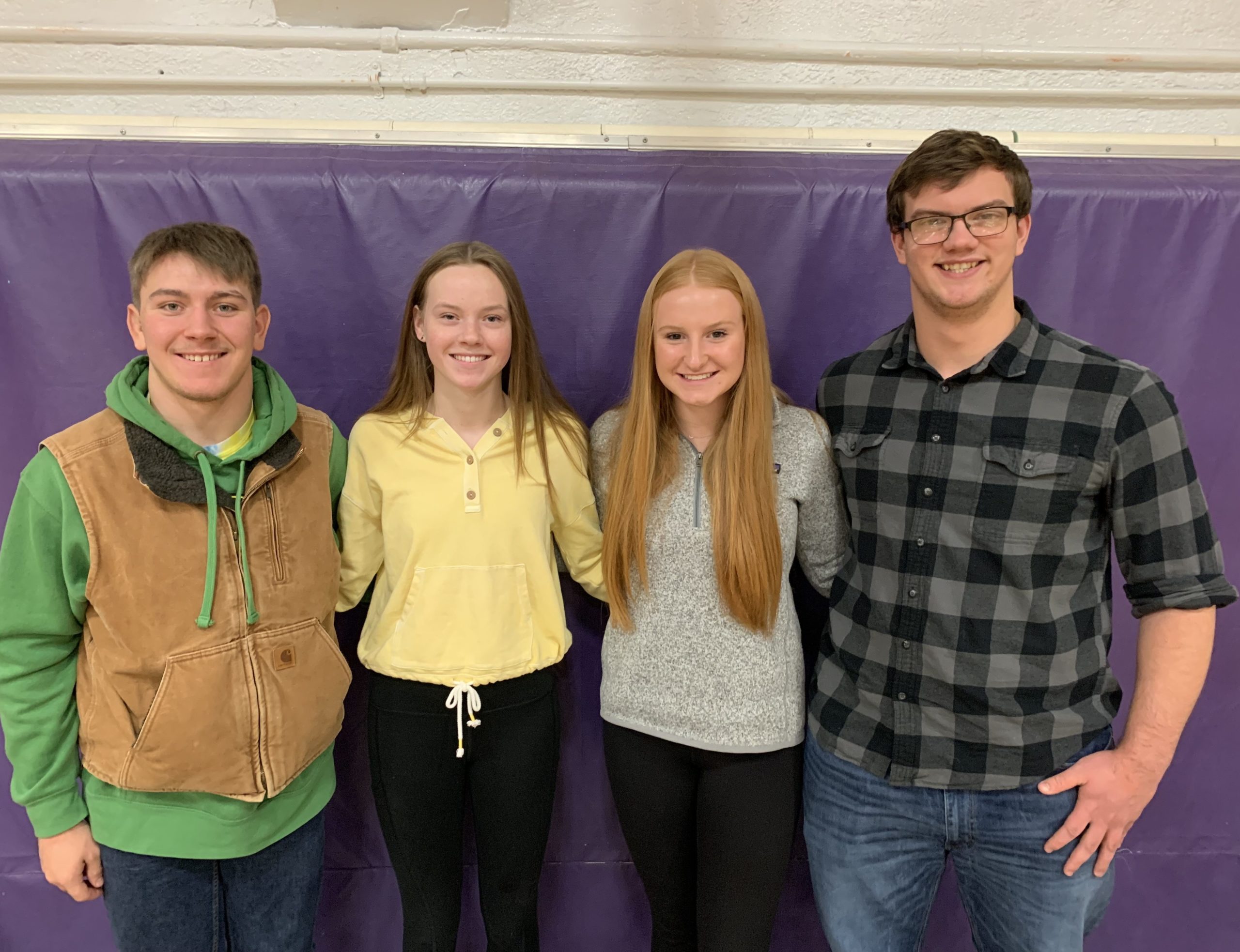 Fall Mustang Citizenship Award Winners
Congratulations to the fall Mustang Citizenship Award winners Tim Benson, Claudia Jacobson, Kennedy Boliver, and Paul Novotny!
In the Spotlight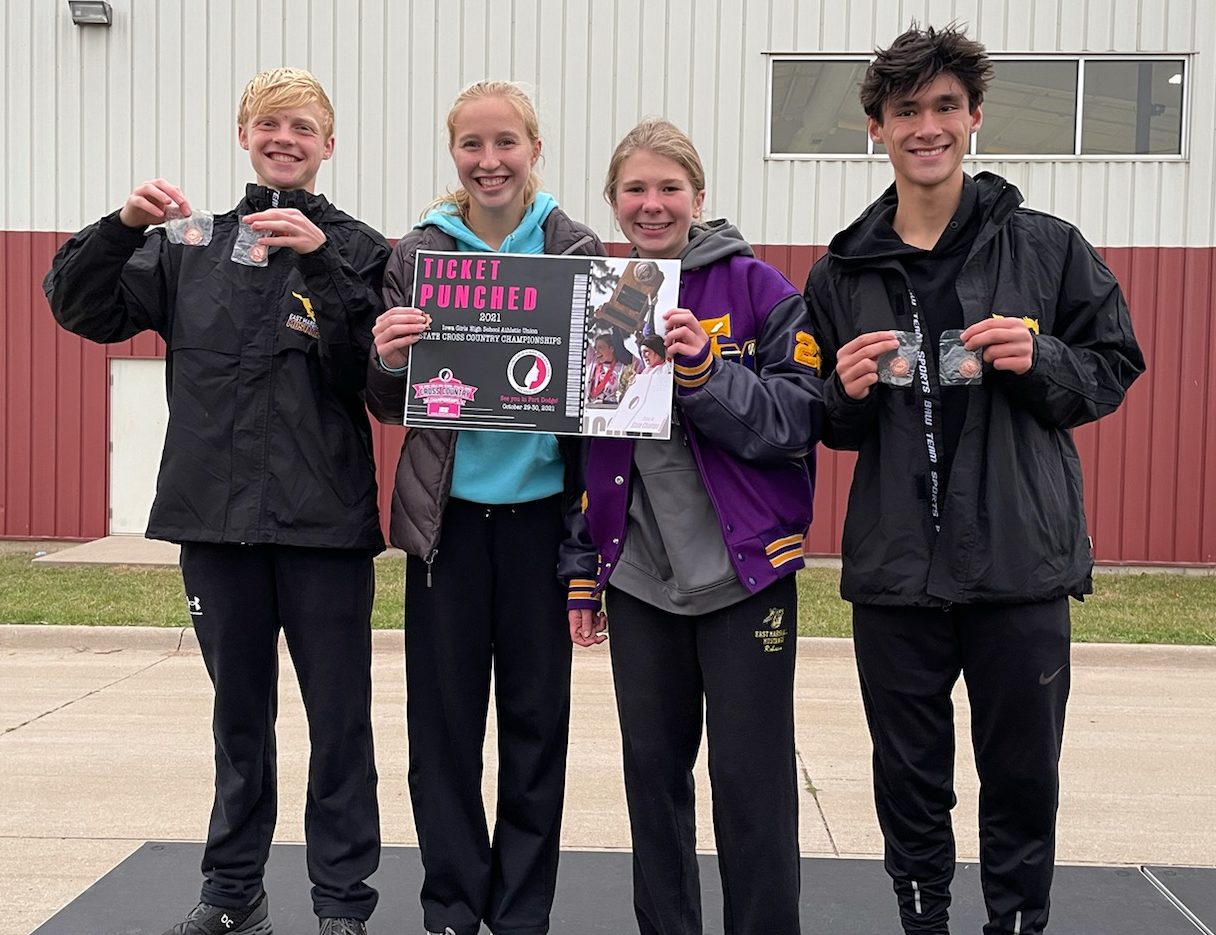 Individual Cross Country State Qualifiers!
Congratulations to individual state qualifiers Kaleb Grant (14th), Ellie Hull (11th), MKenzie Robinson (9th), and Joe Terrones (5th)!
In the Spotlight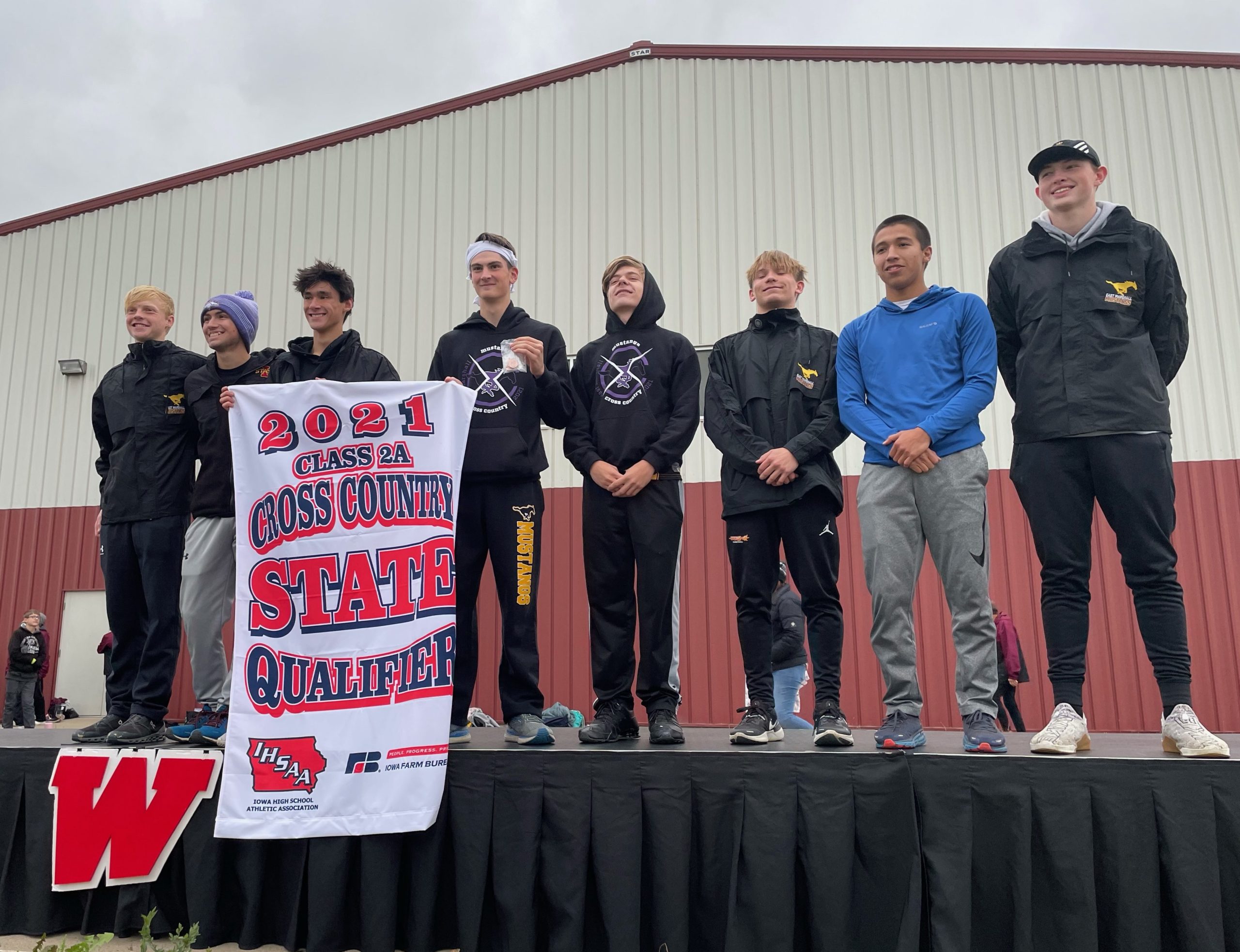 Boys Cross Country Team On To State!!
Congratulations to the boys cross country team on placing 3rd and qualifying for the state cross country meet!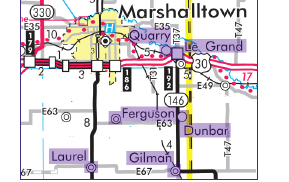 Did you know?
East Marshall offers four convenient bus stop locations- elementary school in Laurel, middle school in Gilman, high school in LeGrand, and Waterbeck's garage (corner of Iowa Avenue &
Governor Road in Marshalltown)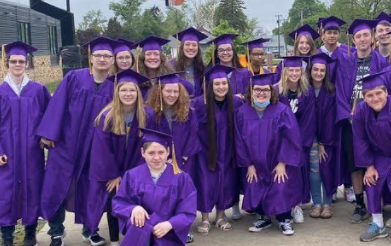 Did you know?
We consistently graduate a higher percentage of students than the state average!
Did you know?
What does it takes to be Mustang STRONG?