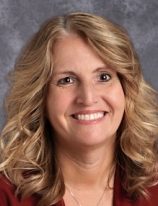 Welcome to East Marshall Elementary School, home of the Mustangs!
We are a Preschool - 3rd grade building where our staff takes pride in knowing each student and their families. We are dedicated to meet the academic, social, and emotional needs of our students. At East Marshall, we are committed to offering a high quality education in a safe and caring environment.
Families are a valuable part of our school community. The school and family relationship is key to the success of our students. The elementary school years are critical times of development for students, and we look forward to collaborating with our families to make this year successful. Together we can make a positive difference in each student's educational experience!
As we welcome you to the 2021-2022 school year, we want to invite you to continue taking a very active role in your child's education. School and families need to be partners in education, and I encourage you to reach out to our dedicated staff with any questions, concerns, or celebrations.
Together we can create a stronger school community to prepare our students to be successful.
Mrs. Cathy DeBondt
Principal, East Marshall Elementary
201 E. Weissenburger St
Laurel, IA 50141
641-476-3342
cdebondt@e-marshall.k12.ia.us