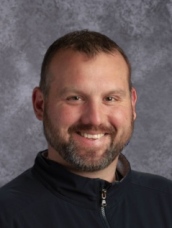 Information About Yourself:
I live on an acreage just outside of LeGrand with my wife and 3 daughters. I have been employed by the district for 22 years. I teach High School Physical Education and Coach Golf and absolutely love it! I am an EM alumni!
Interesting Fact: 
I have been part of all East Marshall Baseball state Appearances 2 as a player and 2 as a coach.