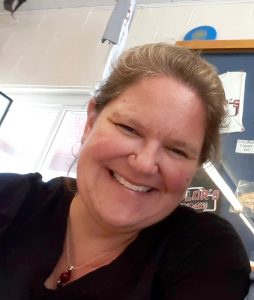 Information About Yourself: 
I am currently in my 22nd year of teaching art. This is my 12th year being back at EM. When I graduated from EMHS it was the first year of the Mustang. My children are a senior and an 8th grader this year. 
 Interesting Fact:
During the course of my career I have taught not only art at every level but several other subjects as well.

While I studied at UNI I was fortunate to get to study in Cuernavaca, Mexico for a month.