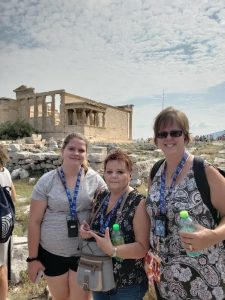 Information About Yourself:
I have been teaching for twenty-eight years, fifteen at East Marshall.

I have been married to Todd (custodian at Laurel) for twenty-one years and have one step-son, Travis, one step-daughter, Callie, and one daughter, Addison, who is a junior at EM.

I have five grandchildren, with twins on the way early next summer.

AA from North Iowa Community College

BS Ed from Northwest Missouri State University

MS Spec. Ed. in Teaching from Pittsburg State University
Interesting Fact:
I love to travel and show students the world!

I have traveled to seven countries and will add four more

countries next summer!