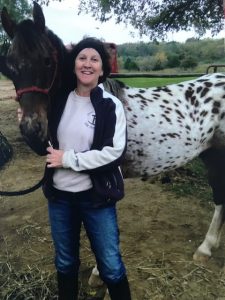 Information About Yourself:
This is my 22nd year at East Marshall.(8th as Food Service Director).

I have been married to my husband Robb for 32 years and have 2 grown children Travis and Sierra.

I also have 2 granddaughters Berklee and Hayden who I LOVE to spend time with!!

I also love to go horseback riding and have been around horses for most of my life.
Interesting Fact:
When I was 12 years old I won the Jr. Cowgirl

Queen contest at my saddle club and competed 

at the Iowa State Fair.