Posted October 26, 2022
Mrs. Reyner's Spanish Classes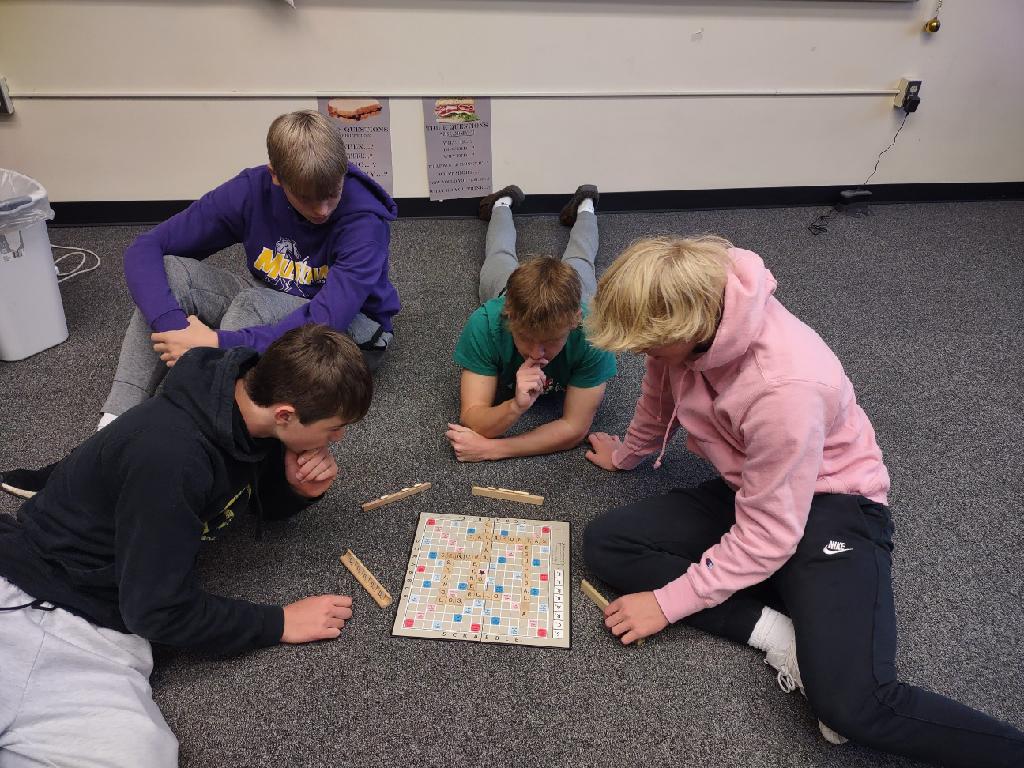 The photo above shows Spanish 3 students working on their vocabulary by playing Scrabble in Spanish.
Spanish 1 just finished learning the numbers from 0 – 1,000,000.  They are now starting a unit on dates and days of the week.
Spanish 2 has been learning the verbs tener (to have) and venir (to come).  They have also been learning words for common possessions, such as cell phone, computer, and so forth.
Spanish 3 is working on a food unit.  They've learned how to order a meal in a restaurant and properly set the table in Spanish, along with creating their own cooking show video.  They are also working on direct object pronouns.
Spanish 4 just completed a unit on perfecting their pronunciation in Spanish.  They are now learning the four progressive tenses in Spanish.  Their current vocabulary list includes animals from all over the world.