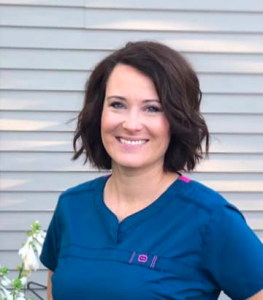 Information About Yourself:
I am married with 2 girls, a 3rd grader at the elementary, and a 6th grader here at EMMS.

We live on an acreage in Gilman.

I have been a nurse for 17 years, most of that time working in an ER.

This is my 3rd year as a school nurse.

My family and I love camping and softball!

In my spare time, I own and operate a small home-based business called Kel.Co Creations.  

Bachelor of Science in Nursing – Graceland University
Interesting Fact:
I am also a direct 

descendant of the Mayflower, and a 

member of The Mayflower Society.