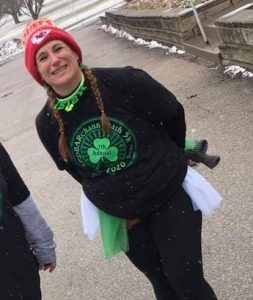 Information About Yourself:
This is my 20th year of teaching.

I earned my BA from Grand View College and my MA from Montana State University. 

I have one child that I have successfully raised to be a Chiefs fan also.

Bachelor of Arts in Secondary Education – Grand View College; Masters of Science Education – Montana State University
Interesting Fact:
As a science teacher and self-proclaimed geek/nerd, I was honored to be credited with an archaeological find and have my name published in a Paleontology article for a bone discovery.